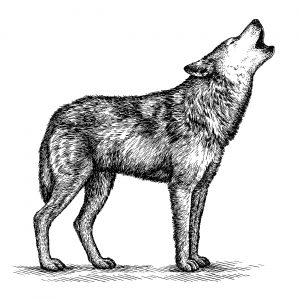 Indonesia:
BEBERAPA LAPORAN MENGENAI KORPORASI YANG BERTANGGUNG JAWAB ATAS PEMBANGUNAN WADUK BENER DAN PERTAMBANGAN KUARI DI WADAS, PURWOREJO.
Catatan Buruk Korporasi
Berikut adalah korporasi yang bertanggungjawab atas pembangunan Bandungan Bener dan pertambangan kuari di Wadas, Purwokerto:
PT Brantas Abipraya
Website: http://www.brantas-abipraya.co.id/id/beranda/index
Sebuah perusahaan milik negara di bidang industri konstruksi jalan dan jembatan, prasarana perhubungan (laut dan udara) seperti pelabuhan laut dan bandar udara, kelistrikan, bangunan gedung, dan industri properti dan jalan tol.
Pimpinan perusahaannya Senior Manager Dandung Pamularno dan Dirut Keuangan Sudi Wantoko pada 2016 pernah terlibat dalam kasus percobaan suap dan diusut oleh KPK. Masing-masing dipenjara beberapa tahun dan denda ratusan juta rupiah (Baca: Kasus percobaan suap, bos PT Brantas Abipraya divonis 3 tahun bui).
PT Aneka Dharma Persada
Website: https://www.ptadp.co.id/profile/
Profil Perusahaan: https://www.ptadp.co.id/wp-content/uploads/2019/07/COMPANY%20PROFILE%20ADP%202019.pdf
Aneka Dharma Persada adalah perusahaan yang bergerak di bidang jasa konstruksi, perdagangan, dan suplier.
Perusahaan ini pada 2018 terlibat dalam pembangunan bandara NYIA dan pemberi proyeknya adalah PT Pembangunan Perumahan-KSO yang pernah dicurigai terlibat dalam korupsi yang melibatkan Menteri BUMN Riri Soemarno: (Baca: KPK Diminta Usut KKN di Proyek Lelang Bandara Baru Kulon Progo).
Proyek pembangunan bandara NYIA sarat dengan pelanggaran HAM dan pernah dikecam oleh LBH Yogyakarta, Human Right Watch Group (HRWG) hingga Komnas HAM. (Baca:
LBH Yogya Desak Pembangunan Bandara Kulon Progo Dihentikan
Komnas HAM: Hak Warga Penolak NYIA Harus Dipenuhi AP I
HRWG Kecam Aksi Pelanggaran HAM dalam Proyek Bandar Kulon Progo).
PT Waskita Karya
Website: https://investor.waskita.co.id/shareholding.html
Laporan Tahunan 2019: https://investor.waskita.co.id/misc/AR/AR-2019.pdf
PT Waskita Karya adalah BUMN Indonesia yang bergerak di bidang konstruksi. Beberapa petinggi perusahaannya antaralain:
Salah satu pemegang saham yang menjadi Komisaris Utama atau Komisaris Independennya adalah Mantan Kapolri Jenderal Polisi (Purn) Drs. Badrodin Haiti. Ia pernah dilaporkan Komnas HAM atas serangan yang menewaskan 17 orang di Tanah Runtuh di Poso pada malam takbiran, 22 Januari 2007. (Baca: Jadi Wakapolri, Badrodin Haiti Disebut Pernah Lakukan Pelanggaran HAM).
Anggota komisarisnya adalah Arif Baharudin, yang juga menjadi komisaris PT. Aneka Tambang (Antam). Walhi Jambi pernah menyatakan bahwa PT. Antam bertanggungjawab terhadap pencemaran air di lima sungai besar dan 95 anak sungai di Kabupaten Sarolangun, Jambi. (Baca: Walhi sebut lima sungai besar Jambi tercemar limbah tambang PT Antam).
Komisaris indipenden, Viktor S. Sirait adalah Ketua Umum Barisan Relawan Jokowi Presiden (Bara JP) dan CEO portal berita Tagar.id. Meninggal pada 2021. Tagar.id jadi salah satu portal yang memframing berita mengenai "Anarko" dengan perspektif yang negatif dan tidak berimbang. (Lihat: Kumpulan Berita tentang Anarko di Tagar.id).
PT Jatiwangi
Website: https://www.steelindonesia.com/company/index.php?index=profil&id=CMP0110470
Tidak jelas.
PT Ashfri Putraloka
Perusahaan konstruksi asal Palembang. Tidak jelas.
PT Adhi Karya
Website: https://adhi.co.id/
PT Adhi Karya Tbk. merupakan perusahaan publik raksasa yang bergerak di bidang jasa konstruksi. Saking besarnya, tampaknya Indonesia dibangun olehnya. Cari tahu sendiri!
PT Pembangunan Perumahan
Website: https://www.ptpp.co.id/
Laporan Tahunan: https://www.ptpp.co.id/investor-relation/annual-report
Salah satu BUMN raksasa yang bergerak di bidang perencanaan dan konstruksi bangunan. Di hulu, PT PP dibagi menjadi tiga anak perusahaan: PT PP Infrastruktur, PT PP Energi dan PT PP Properti Tbk.
LOLONGAN SERIGALA
Wadas adalah proyek strategis nasional rezim sekarang. Pilihan lain jika rencana pertambangan kuari di Wadas gagal, maka mereka akan berpindah tempat. Sejak kapan negara mundur dari proyek ambisius mereka? Negara tidak akan mundur sebelum dipukul mundur.
Tapi memukul mundur negara sangat susah, dan menahan polisi atau buldoser membutuhkan tenaga yang sangat besar. Tidak ada yang tahu sampai kapan solidaritas harus bertahan di kampung Wadas. Semua orang punya prioritas masing-masing, dan Wadas tidak dapat terus-menerus menjadi yang utama. Kami khawatir ketika surat kepolisian tiba, jaringan solidaritas sedang tidak berada di tempat. Musuh bisa saja membawa kesatuan yang lebih besar lagi sementara jaringan solidaritas merapat setelah rumah-rumah warga Wadas roboh.
Ketika solidaritas datang saat Wadas memanggil mereka, ini beresiko menciptakan ketergantungan warga kepada jaringan yang semakin besar lagi. Catatan evaluasi kami adalah, jaringan solidaritas mestinya tidak datang sebagai pahlawan, tetapi sebagai sekutu. Mengkonsentrasikan tenaga di satu tempat konflik juga menghamburkan banyak sumber daya di tengah krisis.
Lagipula, ketika berhadapan dengan polisi, atau kelak dengan pekerja tambang dan konstruksi, kita hanya berhadapan dengan pion-pion kekuasaan. Di balik itu, mereka yang berkepentingan dan diuntungkan dari proyek raksasa di Wadas sedang duduk dengan nyaman. Mereka ini yang harusnya merasa takut.
Kami tidak ingin perjuangan Wadas dilokalisir di satu titik. Sementara kami percaya bahwa pertahanan warga mesti diperkuat, kami juga percaya bahwa perang mesti diperluas. Itu artinya, kami hendak menekankan bahwa musuh masyarakat Wadas sebagai musuh bersama, dan mereka bisa menyerang musuh dari rumah mereka sendiri. Mereka musuh kami karena perbuatan korporasi tersebut di lain tempat. Bahkan meski mereka tidak melakukan apapun, mereka adalah musuh kami karena kami benci mereka sebagai yang paling diuntungkan dari tatanan dominasi hari ini.
Kami tidak ingin bersolidaritas dengan membuat video menyatakan dukungan sambil mengepalkan tangan kiri, atau mengisi petisi, atau mengirimkan pesan yang mengutuk Kepala Kepolisian atas kekerasan yang dilakukan kesatuan mereka. Kami merasa semua ini tidak cukup dan malah sama sekali tidak relevan.
Kami telah melolong, dan itu bukan permintaan tolong. Itu deklarasi perang. Itu berarti bersama kawananmu di bawah terang bulan berubah jadi mimpi buruk bagi kelas penguasa. Cara apapun diperbolehkan. Kami ingin tanah Wadas tidak tersentuh, sebab kami akan menggigit balik. Jika kita ingin menang, kita harus menyerang.
SOLIDARITAS BERARTI MENYERANG!!!
SERANG DI TEMPAT YANG MEMATIKAN!
UNTUK WADAS, DAN SETIAP JENGKAL YANG KITA PERTAHANKAN, SERTA SETIAP KAWAN YANG DITAHAN.
PANGGIL KAWANANMU. TIAP TEMPAT ADALAH TITIK API. HARI INI SAMPAI KIAMAT.
PT Brantas Abipraya
PT Aneka Dharma Persada
PT Waskita Karya
PT Jatiwangi
PT Pembangunan Perumahan
PT Ashfri Putraloka
PT Adhi Karya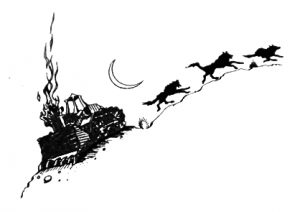 _____________________________________________
ENGLISH:
REPORTS ON CORPORATIONS WHOSE RESPONSIBLE FOR THE WADAS DAM CONSTRUCTION DEVELOPMENT AND QUARRY MINING IN WADAS, PURWOREJO
PT Brantas Abipraya
Website: http://www.brantas-abipraya.co.id/id/beranda/index
A state-owned company in the road and bridge construction industry, transportation infrastructure (sea and air) such as seaports and airports, electricity, buildings, and the property and toll road industry.
In 2016, the company's leadership, Senior Manager Dandung Pamularno and Finance Director Sudi Wantoko, was involved in an attempted bribery case and was investigated by the KPK. Each of them was jailed for several years and fined hundreds of millions of rupiah (Read: Attempted bribery case, the boss of PT Brantas Abipraya was sentenced to 3 years in prison).
PT Aneka Dharma Persada
Website: https://www.ptadp.co.id/profile/
Company Profile: https://www.ptadp.co.id/wp-content/uploads/2019/07/COMPANY%20PROFILE%20ADP%202019.pdf
Aneka Dharma Persada is a company engaged in construction, trading and supplier services.
This company in 2018 was involved in the construction of NYIA airport and the project provider was PT Pembangunan Perumahan-KSO, which was once suspected of being involved in corruption involving BUMN Minister Riri Soemarno: (Read: KPK Asked to Investigate KKN in Kulon Progo Airport Auction Project).
The NYIA airport construction project is full of human rights violations and has been criticized by LBH Yogyakarta, Human Rights Watch Group (HRWG) to Komnas HAM. (Read:
LBH Yogya Urges Construction of Kulon Progo Airport to Stop
Komnas HAM: The Rights of Citizens who reject NYIA must be fulfilled AP I
HRWG Condemns Human Rights Violations in the Bandar Kulon Progo Project).
PT Waskita Karya
Website: https://investor.waskita.co.id/shareholding.html
2019 Annual Report: https://investor.waskita.co.id/misc/AR/AR-2019.pdf
PT Waskita Karya is an Indonesian state-owned company engaged in construction. Some of the company officials include:
One of the shareholders who is the President Commissioner or Independent Commissioner is the Former National Police Chief General Police (Purn) Drs. Badrodin Haiti. Komnas HAM reported the attack that killed 17 people in Tanah Runtuh in Poso on the night of takbiran, January 22, 2007. (Read: Being Deputy Chief of Police, Badrodin Haiti is Called to Have Violated Human Rights).
Its commissioner member is Arif Baharudin, who is also a commissioner of PT. Various Mining (Antam). Walhi Jambi once stated that PT. Antam is responsible for water pollution in five major rivers and 95 tributaries in Sarolangun District, Jambi. (Read: Walhi said that five major Jambi rivers were polluted by PT Antam's mining waste).
The independent commissioner, Viktor S. Sirait, is the Chairperson of the President Jokowi's Volunteer Front (Bara JP) and CEO of the Tagar.id news portal. Died in 2021. Tagar.id is one of the portals that frame news about "Anarko" (media labels for anarchist) with a negative and unbalanced perspective. (See: News Collection about Anarchists on Tagar.id).
PT Jatiwangi
Website: https://www.steelindonesia.com/company/index.php?index=profil&id=CMP0110470
Not clear.
PT Ashfri Putraloka
Palembang-based construction company. No official website information.
PT Adhi Karya
Website: https://adhi.co.id/
PT Adhi Karya Tbk. is a giant public company engaged in construction services. It is so big, it seems that Indonesia was built by the company. Find out yourself!
PT Pembangunan Perumahan
Website: https://www.ptpp.co.id/
Annual Report: https://www.ptpp.co.id/investor-relation/annual-report
One of the giant BUMN which is engaged in planning and building construction. Upstream, PT PP is divided into three subsidiary companies: PT PP Infrastruktur, PT PP Energi and PT PP Properti Tbk.
WHEN THE WOLVES CALLS
Wadas is the current regime's national strategic project. Another option if the quarry mining plan in Wadas fails, they will move places. Since when have state withdrawn from their ambitious project? The state will not withdraw until it is repelled.
But to make the state backdown is difficult, and holding the police or bulldozers is also difficult. Nobody knows how long solidarity would last in Wadas village. Everyone has their priorities, and Wadas can't always be first. We were worried that when the police arrived, the solidarity network was not there. The enemy could have brought even greater force as the solidarity network came after the houses of the Wadas residents collapsed.
When solidarity comes when Wadas calls them, it risks creating dependency of its citizens on an even bigger network. Our evaluation note is that the network of solidarity should not come as heroes, but as allies. Concentrating energy in one conflict area also wastes a lot of resources in the midst of a crisis.
After all, when dealing with the police, or later with mining and construction workers, we are only dealing with pawns of power. Behind that, those with an interest in and benefiting from the gigantic project in Wadas are sitting comfortably. These are the ones who should be afraid.
We don't want Wadas' struggle to be localized at one point. While we believe that the defense of the Wadas people should be strengthened, we also believe that the war should be expanded. That means, we want to emphasize that the enemies of the Wadas people are common enemies, and they can attack their enemies from their own homes. They are our enemies because of the actions of these corporations elsewhere. Even if they don't do anything, they are our enemies because we hate them as benefiting the most from today's dominating order.
We don't want to solidarity by making videos expressing support while clenching our left fists, or filling out petitions, or sending messages condemning the Chief of Police for the violence perpetrated by their unit. We feel that all of this is inadequate and in fact completely irrelevant.
We've been howling, and that's not a request for help. That's a declaration of war. That means being with your pack under the moonlight turns into a nightmare for the ruling class. Any tools to fight is allowed. We want the land of Wadas untouched, because we will bite back. If we want to win, we have to attack.
SOLIDARITY MEANS ATTACK !!!
ATTACK WHERE IT HURTS!
FOR WADAS, AND EVERY INCH THAT WE DEFEND AND FOUGHT, AND TO ALL ARRESTED COMRADES.
CALL YOUR COMRADES, EVERY PLACE IS A WAR ZONE. FROM TODAY TILL ALL COLLAPSE!
PT Brantas Abipraya
PT Aneka Dharma Persada
PT Waskita Karya
PT Jatiwangi
PT Pembangunan Perumahan
PT Ashfri Putraloka
PT Adhi Karya
Download Poster: